A BIG THANKS TO ALL WHO TOOK PART IN MY HOLIDAY HOP THIS YEAR! THE WINNERS ARE POSTED BELOW, AND PLEASE BE SURE TO COME BACK JANUARY 11-15TH FOR THE NEW YEAR'S HOP.
***
GRAND PRIZE WINNER CHERYL'S COOKIES: MICHELLE FIGLEY
COPY OF BLACK DIAMOND DEATH - LISA RUTLEDGE
COPY OF SINNERMAN - JOHN BOHRMAN
COPY OF I HAVE A SECRET - JENNIFER MARTINEZ
COPY OF STRANGER IN TOWN - SHARYN BRADFORD LUNN
***
Welcome to your first stop on the Ho Ho Hop blog tour. I hope you'll all take the time to visit each author's page--there are many, many prizes to be won--something on every author page you visit, and entries for our grand prizes as well. Now that you're here, let's get to mine ;)
I am giving away a total of FIVE prizes. To enter, all you have to do is one little thing...follow my Facebook author page by clicking
HERE
.
Then come back here and add your name in the comments section below.
You'll be entered to win all five prizes.

Here's what's up for grabs:
HOLIDAY GIFT TOWER FROM CHERYL&CO
A BOXED TOWER FILLED WITH 18 PIECES OF DELICIOUS, MOUTH-WATERING, TREATS.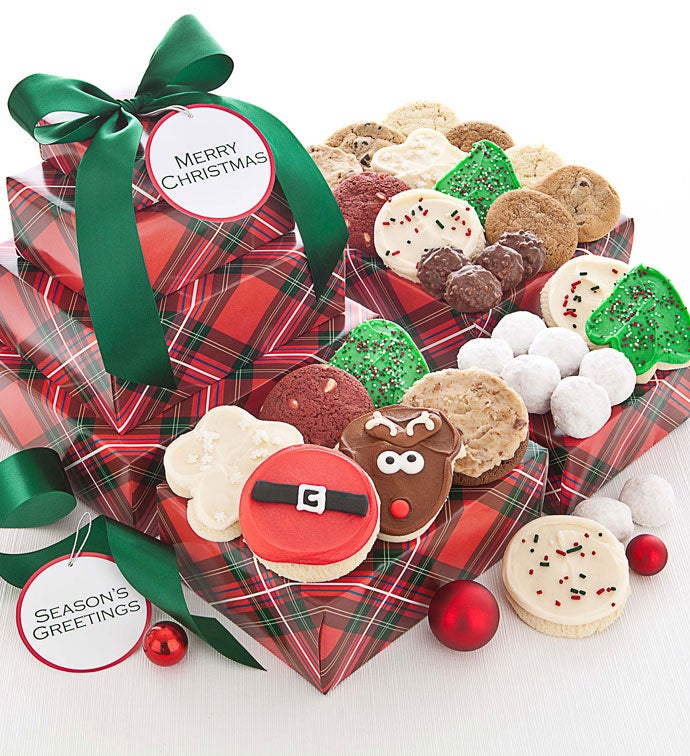 #2 SIGNED PAPERBACK OF BLACK DIAMOND DEATH
(SLOANE MONROE SERIES #1)

#3 SIGNED PAPERBACK OF SINNERMAN
(SLOANE MONROE SERIES #2)
#4 SIGNED PAPERBACK OF I HAVE A SECRET
(SLOANE MONROE SERIES #3)
#5 SIGNED PAPERBACK OF MY NEWEST!
(SLOANE MONROE SERIES #4)
To purchase any of my books, just click on the book photo.
And click
HERE
to return to the hop :)
HAPPY HOPPING HOPPERS!
*If you already follow my Facebook author page, enter your name in the comments below*